Welcome to the website for Kaylia Metcalfe.
Kaylia Metcalfe is a writer, podcaster, producer, copy editor, content creator, and Jill Of Many Trades. She loves, reading, coffee, her amazing daughter, coffee, Star Trek, Buffy, coffee, podcasts, and fighting against injustice, In 2020 she started the KMMA Podcasting Network to showcase interesting stories and audio adventures.
Pages and Popcorn
Co Host / Producer
The podcast Pages and Popcorn Podcast features Kaylia and her co-host talking about movies that are based on books as well as the original source material.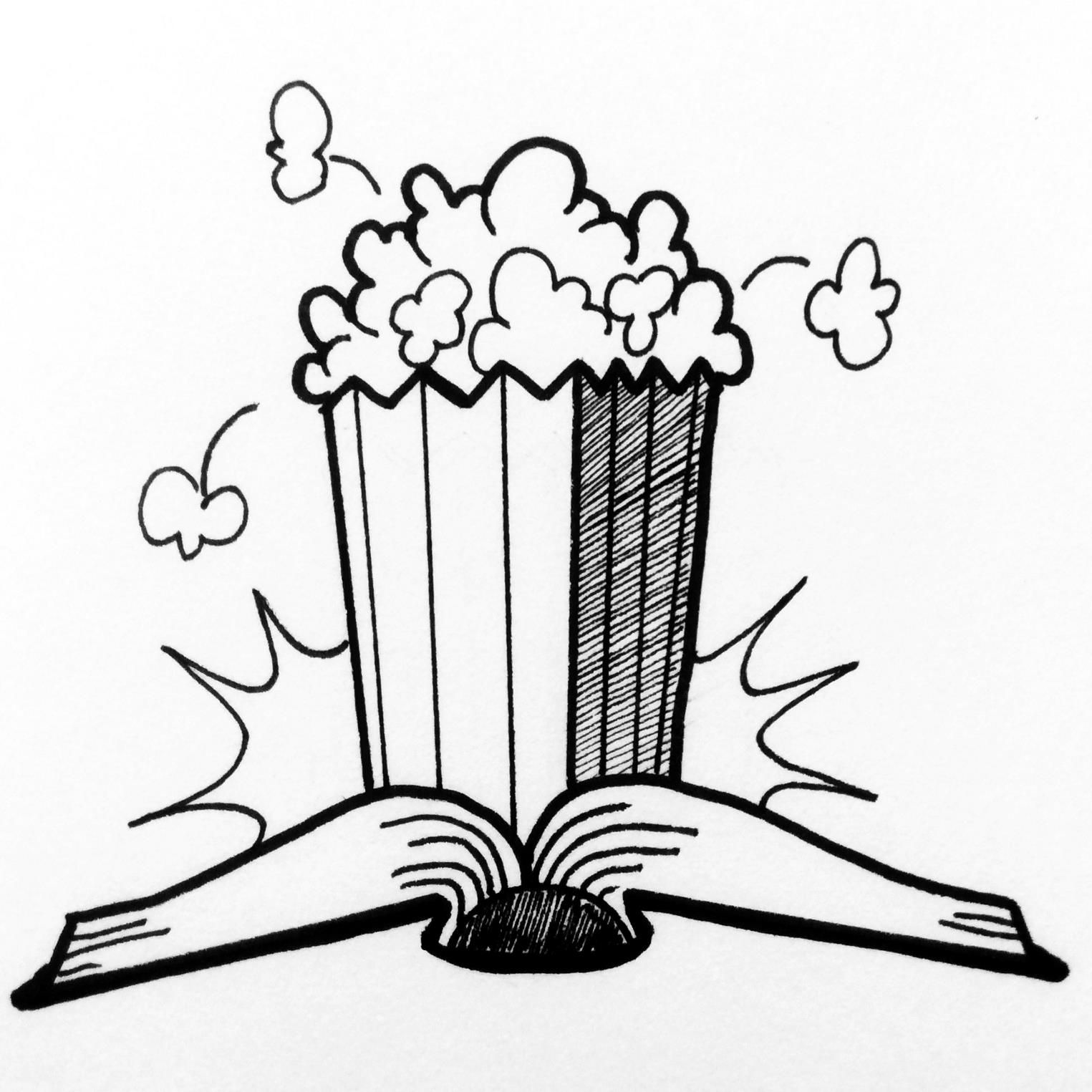 Pages and Popcorn Podcast: The Mountain Between Us
–
PagesAndPopcornPodcast
Join us for a slightly truncated conversation about The Mountain Between Us. Movie: Hey look, a perfect man shows off how stellar he is by taking care of an enfeebled woman while grieving for the totally unnecessary death of his wife and there is a lot of snow. Movie: Hey look, two well rounded characters who are strangers use teamwork to survive and there is a lot of pretty snow. And a really crappy final ten seconds. Also, this episode's Star Trek reference is super relevant and Kaylia still hates love. Oy Vey! This episode was recorded around the following interruptions / life stressors. Jennifer having a surprise drop-in visitor. Kaylia's 7 yo needing help with distance learning… hooray 3rd grade via MS Teams! Three package deliveries 1 grocery order being confirmed, items being double checked via texts, and then arriving at the front door… and unlike packages that can be left, fridge stuff has to get brought in and dealt with right away. Zoom technical difficulties / new computer making unexpected noises Two phone calls including one that HAD to be taken because it related to… Kaylia being less than 24 hours away from having (yet another) eye surgery. Soooo we missed a few things and were very distracted. Apologies. This episode includes barnyard language and heavy themes. This episode was produced by Kaylia Metcalfe and features "Pages and Popcorn Podcast Theme" by Matthew Armstrong and The Mountain Between Us (Original Motion Picture Soundtrack) / Ramin Djawadi
Ghosthropology
Producer
In the Ghosthropology Podcast, host Matt tells ghost stories, folklore, and tales of the weird followed by a discussion of what makes them work from an anthropologist's perspective.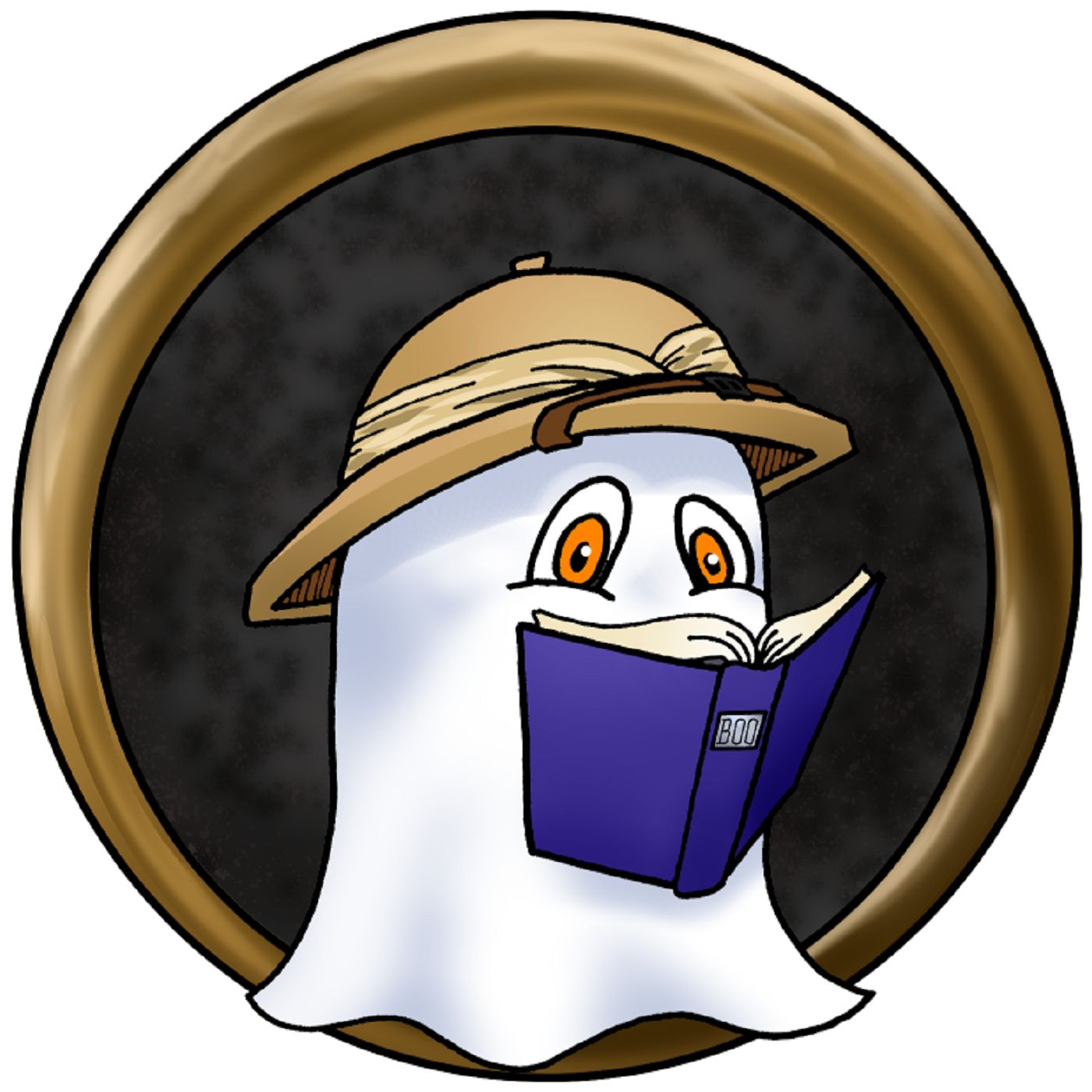 The story of Fifty Berkeley Square gave Matt the creeps when he was a kid. Despite losing the book in which he originally found the story, it stuck with him for over 30 years. Join Matt as he recounts the many versions of this oddly familiar tale followed by a brief discussion about what made this story work and endure. Ghosthropology is a part of the KMMA Media Podcasting Network. Show notes, credits, and transcripts:
https://kmmamedia.com/
---
---
Services
Writer
I write… and sometimes people enjoy reading what I have written. My short story collection is available on Amazon. you can get it as a paperback or an e-book. I am also working on another short story collection (sci-fi themed), a novel, and a few different children's books.
Podcast Editing
If you have audio that needs to be edited or you want to start your own podcast but need help getting started… this is the place for you!
Copy Editing
I'm a copy editor (freelance)
I have a certificate from UC San Diego, and I take gigs. I have helped people with newsletters, short stories, websites, campaign materials, essays, and promotional materials. I also do resumes and cover letters. Fees and information can be found here.
---
Content Consulting
Want to build a website? Need help with Google Docs, or Forms, or Sheets?? Need a fun graphic for an upcoming event? No matter what your creative dream is, the details can be tricky. Let me help you by doing all the nitty-gritty parts of the job! Here's an example of my work.
1:1 Writing Workshop
Want some one-on-one help with a story, novel play, audio drama, or podcast? I can help you with content, tone, diction, grammar, narrative flow, and many other writing tools to help make your creation the best it can be. Send me an email and let's get started!
Group Writing Workshops
These small group workshops are perfect for beginners or those about to start shopping for larger projects.
Check back for dates and registration info.
Kaylia's Blog
Well, here we go! /gulp Big Announcement Time! Or rather… 4 big announcements. 1: There is a new Kaylia Metcalfe Website. After years of drama, I finally have the rights to my own name again. Whew! This was perfect timing as I needed to update my website to make sure it includes all the things I do.Continue reading "Big News!"
Hi! I'm Kaylia. I'm a queer cis woman who loves coffee, books, my family, and avoiding the kitchen. I am almost 40, and I think I have hit my mid life crisis phase. I have had 9 surgeries on my eyes (the most recent one just a few weeks ago) and COVID-19 is hella scary.Continue reading "Who am I?"
Ten years ago I had long hair.And an apartment in Santa Cruz.My first book, a short story collection, was being publishedI hadn't hit 30 yet.I had a cat named Missy MayAnd a best friend named Mark. Today,My hair is short -very short-I live in Fresno with my husband and daughter.My first book, a short storyContinue reading "10 Years Ago…."
About
Kaylia Metcalfe is a writer, podcaster, producer, copy editor, content creator, and Jill Of Many Trades. She started the KMMA Media Podcasting Network to showcase interesting stories and audio adventures.