Yes, it is that time again. Our social media is inundated with photos of adorable children posing next to walls, doors, gates, and signs holding backpacks, chalkboards, or lunch bags.
Back to school.
It's a rite of passage preparing us for the upcoming onslaught of kids in pumpkin patches… and then kids in holiday PJs…. and then posts about going back to the gym…
I have decided, because I am a giver, to combine a few things. You know, to save time and such.
So, yes, today was Kiddo's first day of Kinder…
zomg she is the cutest thing EVER
It is also the day I dust off my work out DVD (serious dust), find my hand weights, join Weight Watchers, and vow (again) to get serious about eating healthy and getting a decent amount of exercise.
Not cute, but sweaty and that's almost as important! 
My goals are simple… nothing says setting yourself up for disappointment like trying to have lofty goals you have never ever met before. This time I am aiming for more realistic goals.
Goal The First: Get back into wearing my size 8 clothes comfortably.  I can get into my size 8s….. mostly. And with only a bit of squeezing but there is always that risk that today will be the day when they won't fit. And some days they don't. I am far more comfy in my size 10s, but I have vastly more clothing in the size of 8 and thus, this goal is practical as well as vain. I want to be comfy in my size 8s. I do not want to have to buy more 10s.
One can dream though…
Goal the Second: I would like (some) muscle definition in my arms so that wearing sleeveless things doesn't make me cringe at the mirror. I don't need to go to the "gun show" but I would like a bit more tone.
Goal the Third: I would like my muffin top to be more of this: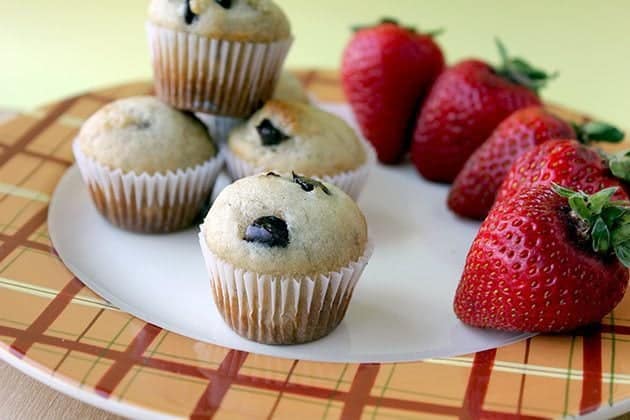 MINI Muffin
Rather than this:
"Muffy"… All top, no bottom! 
I don't think that is too much to ask. Seems like kicking up my exercise a bit, making healthy choices regarding food,  and doing some weight training will get me there.
It's not like I am trying to turn into a super model… and I have finally moved past the number on the scale. It has been over a year since I have weighed myself.
Anyway, there you have it: First Day of School and New School Year Resolutions all in one post!
You're welcome!